The PROFINET-Supervisor Library adresses integrators of PROFINET in own applications. It encapsulates Supervisor services. Thus the application developer can use simple function calls e.g. for connect/disconnect or reading/writing records.
The library is provided as a DLL for Microsoft Windows operating systems. A wrapper for .Net runtime is also available on request.
The first initial commissioning of a PROFINET device can be done by means of the tool 'PROFINET Device Config Tool' allowing to set the IP address or the tag name of the device.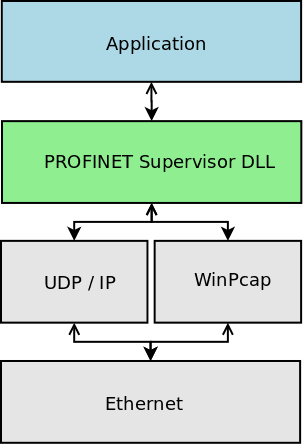 The use of the library requires a license, which is usually granted as a single user license.
Download Supervisor Library V1.0.7
Documentation Supervisor Library